Hey All,
Today, I was Infected by a 'Trojan.Generic.1591123', the File Source - YMSGR_TRAY.EXE - In the Yahoo Messenger Program Files.
Here is a ScreenShot: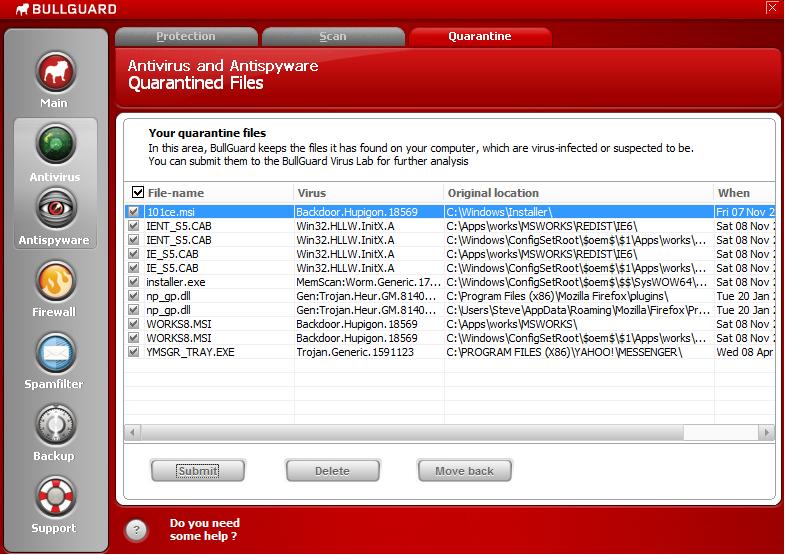 There are Many other Viruses there as well. Shows how easy it is to Get them, without even visiting the 'Web.

There is Even a Virus in Mozilla Firefox's Plug-Ins, and Microsoft Works!
Thanks.